Maxwell Ultracapacitor cells
Maxwell Technologies pioneered the design, development and deployment of ultracapacitor / supercapacitor technology to address the energy gap for fast-response, high power solutions. With more than 65 million Maxwell ultracapacitor cells deployed worldwide, Maxwell is leading in the distribution of ultracapacitors.
Our portfolio of Maxwell ultracapacitors includes a variety of ultracapacitors cells to fulfill your requirements. This includes: Standard ultracapacitors cells, advanced ultracapacitor cells, specialised ultracapacitor cells and pseudocapacitors. The voltages of Maxwell ultracapacitor cells are ranging from 2,7V up to 3V ultracapacitors.
The Maxwell portfolio includes a variety of ultracapacitor ranges:
Standard ultracapacitor cells
Advanced ultracapacitor cells (Industry Leading High Heat and Humidity Performance)
Specialized ultracapacitor cells (advanced shock and vibration technology combined with Maxwell's patented electrode formulation)
The reasons why businesses choose Maxwell ultracapacitors/Supercapacitors?
ultracapacitor technology meets the highest industry standard
Minimal maintenance
Long life cycle: > 1.000.000
Long operational lifetime: 10 to 15 years
Voltage range: 2.7V, 2.85V and 3V
Farad range: from 1F up to 3000F
High efficiency: up to 99%
Custom made design possible
Decades of product testing experience
Proven field performance
Life extension for other sources, e.g. batteries and alternators
Whether you are part of the fast-changing automotive industry, the renewable energy market, the electric power trade or manufacturer of industrial equipment, we provide flexibly energy storage solutions and options to advance you systems to the next level.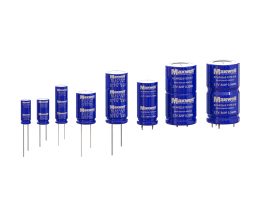 1F to 2000F, 2.7V Ultracapacitor cells.

view product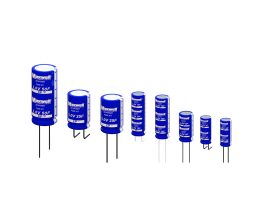 3F to 50F, 2.7V & 3V Ultracapacitor cells.

view product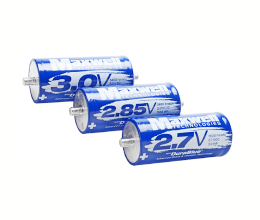 3000F to 3400F, 2.7V, 2.85V & 3V Ultracapacitor cells

view product