Who we are
AEP Linac is the world's largest independent supplier of Teledyne e2v magnetrons and thyratrons used in (medical) linear accelerators. Besides magnetrons and thyratrons AEP Linac offers a wide variety of other linear accelerator parts.
AEP Linac is an activity of AEP International B.V. with with its headquarters in the Netherlands and strategically placed warehouses in Australia, New Zealand, South Korea, Singapore and the United States.
For more than 35 years we have helped radiotherapy centers keeping their maintenance costs low and reduced their downtime to a minimum by providing fast response and shipping times, reliable deliveries, competitive pricing and full factory support and warranty.
read more
News
Linac

- 09 Aug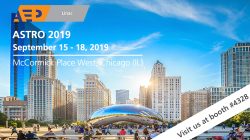 In a few weeks the 61st Annual Meeting of the American Society for Radiotherapy & Oncology (ASTRO) will be held in the windy city of Chicago (IL). From Sunday the 15th till Tuesday the 17th of September 2019 you can find AEP LINAC  in booth #4328 at the McCormick Place West convention..
read more
Linac

- 13 Apr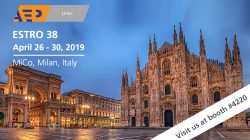 AEP Linac has the pleasure to invite you to come and visit us at our booth during the 38th annual meeting of the European Society for Radiotherapy & Oncology (ESTRO38). This year's ESTRO congress will be held in the beautiful city of Milan (Italy) from Friday the 26th till Tuesday the 30th..
read more
Events
previous event
26 - 30 Apr 2019
ESTRO 38
Milano
Italy

Booth #4220
15 - 18 Sep 2019
ASTRO Annual Meeting
Chicago (IL)
United States

Booth #4328
9 - 13 Nov 2019
VII Congresso ALATRO
Santiago
Chili

N.A.
14 Nov 2019
NVMBR Symposium Radiotherapy
Ede
The Netherlands

N.A.
next event