Who we are
AEP Components is a specialized distributor of high-quality electronic components for a wide variety of applications.
AEP Components has more than 25 years' experience in the supply of components to a wide range of markets including the marine, medical, aviation & aerospace and railway sectors.
AEP Components is a product line of AEP International, a global company with offices on four continents.
We assist our customers with the design, prototyping, production, delivery and after-sales service of both standard products and custom-made solutions.
We select all our suppliers on the basis of their high quality standards, knowledge of the market and innovative character.
We can help you with all your technical problems by offering you good advice, a quick response, competitive pricing and excellent components.
Challenge us!
Send us your technical problem. We'll provide the solution.
We offer standard and custom-made solutions that meet every need- and in every quantity.
read more
News & Events
Components

- 24 Nov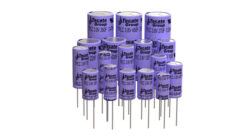 AEP Components and the Tecate Group are pleased to announce the introduction of its new family of hybrid lithium-ion capacitors (LICs), with a maximum rated voltage of 3.8V. The TPLC™ series incorporates the key benefits of batteries (increased voltage and energy density) while maintaining the..
read more
Components

- 09 Nov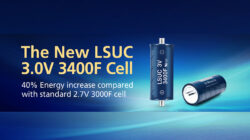 LS Ultracapacitor and AEP Components are pleased to announce the launch of its new 3V, 3400F ultracapacitor cell.  LS Mtron has been engaged in developing 3V series large cells for 10 years. The new cell symbolizes another milestone in their quest for the best customer solutions. More energy,..
read more