Who we are
AEP International is the global supplier of electronic components, systems and tooling. For over 35 years we support maritime, medical, railway, aerospace and many other industries.
With a high level of commitment and market knowledge, we provide companies with quality products.
read more
News & Events
Linac

- 26 Nov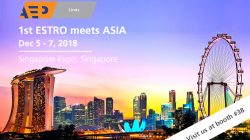 From the 7th till the 9th December 2018 the 1st ESTRO meets ASIA congress will be held in at the Singapore Expo in Singapore. AEP Linac will be present at the congress and would like to invite all visitors to come and visit our booth. AEP Linac is located in booth #38 where we will be showcasing..
read more
Linac

- 09 Oct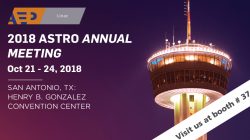 AEP Linac has the pleasure to invite you to come and visit us at our booth during the 60th annual meeting of the American Society for Radiation Oncology (ASTRO). This year's ASTRO congress will be held in the beautiful city of San Antonio (Texas) from Sunday the 21st till Tuesday the 24th of..
read more