Who we are
AEP International is the global supplier of electronic components, systems and tooling. For over 35 years we support maritime, medical, railway, aerospace and many other industries.
With a high level of commitment and market knowledge, we provide companies with quality products.
read more
News & Events
Linac

- 11 Feb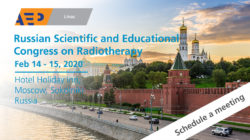 This week the 3rd Russian Scientific and Educational Congress on Oncoradiology, Radiology and Radiotherapy will be held. The congress will be held on the 14th and 15th of February 2020 at the Hotel Holiday Inn Moscow Sokolniki. Joep van de Leur will be present at the congress with our Russian..
read more
Linac

- 06 Feb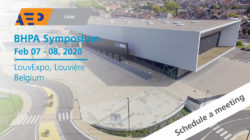 This Friday and Saturday the 35th Annual Belgian Hospital Physicists Association (BHPA) Symposium will take place in the LouvExpo, La Louvière, Belgium. Edwin Molenaar and Guido Moonen will be present and warmly welcome you to visit our booth #23 to learn more about our product portfolio: ..
read more