Who we are
AEP International is the global supplier of electronic components, systems and tooling. For over 35 years we support maritime, medical, railway, aerospace and many other industries.
With a high level of commitment and market knowledge, we provide companies with quality products.
read more
News & Events
Linac

- 18 Nov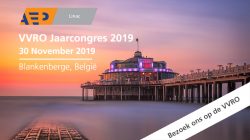 Waar de afgelopen jaren het jaarcongres van de Vereniging Verpleegkundigen Radiotherapie en Oncologie gehouden werd in het Antwerpse keert men dit jaar terug naar de kust! Op zaterdag 30 november 2019 zal het VVRO-jaarcongres plaatsvinden in Floréal Blankenberge. Gedurende het congres heeft AEP..
read more
Linac

- 15 Nov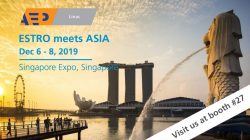 The 2nd ESTRO meets ASIA conference in Singapore is just around the corner and it promises to be an even larger success than the first conference. AEP participated successfully in the first edition of the congress and is looking forward to participating again. From the 6th till the 8th of..
read more