Who we are
AEP International is the global supplier of electronic components, systems and tooling. For over 35 years we support maritime, medical, railway, aerospace and many other industries.
With a high level of commitment and market knowledge, we provide companies with quality products.
read more
News & Events
Linac

- 17 Nov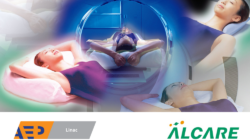 As of early November, AEP Linac has entered into a wonderful partnership with Alcare / Moldcare RI Ⅱ (ALCARE). Two leading medical device companies, AEP Linac and ALCARE, are joining forces to take patient care to the next level. This collaboration marks an important industry milestone,..
read more
Hybrid Power

- 28 Aug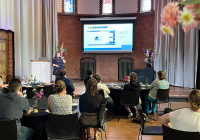 On Thursday 5th of October AEP Hybrid Power is organizing a User and Friends Meeting on a beautiful location in the heart of Rotterdam. In addition to plenary sessions with great, interesting (international) key-note speakers, but we also have international guests at our event, there will be an..
read more