Ultracapacitor cells
AEP' offers a wide range ultracapacitor cells from Maxwell Technologies, the Tecate Group and LSMTRON. All manufacturers offers proven field performance and includes a wide variety of capacitances values and voltages. Most ultracapacitors comes in the industry-standard cylindrical form, but we also offer you threaded, flat and with- or without special leads ultracapacitors. AEP's ultracapacitor range are manufactured to withstand elevated humidity and temperature applications.
Ultracapacitor Cells
The Ultracapacitor cells are the basis for our standardized and customized ultracapacitor modules. They can be placed in series and/or parallel formats to satisfy nearly any capacitance and voltage requirements.
Ultracapacitors / supercapacitors are composed of two electrodes immersed in electrolyte, and its dielectric separator prevents short circuit of two electrodes. They store energy relied on electrostatic charges on opposite electrode surface of the electric double layer, which is formed between each of the electrodes and the electrolyte.
Randomly distributed ions in electrolyte move toward the electrode surface of opposite polarity under electric field when charged, which result in high power, high cycle life, long shelf life, and maintenance-free characteristics.
Ultracapacitor cell benefits
The basis of our ultracapacitor modules
Offers power and efficiency to a wide range of applications
Custom-made ultracapacitor cells
Long lifetime; +/- 15 years
Significant economic benefits across a wide range of markets
No maintenance required
Wide temperature range: -40 °C up to +65 °C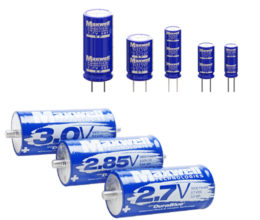 Maxwell Technologies pioneered the design, development and deployment of ultracapacitor / supercapacitor technology to address the energy gap for fast-response, high power solutions. With more than..
read more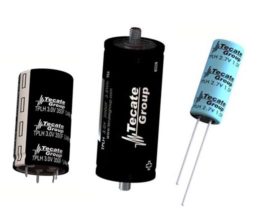 Tecate Group's primary objective is to exceed the expectations of its customers. Tecate is strongly committed to providing high reliable electronic components. Such as, the Tecate Ultracapacitor..
read more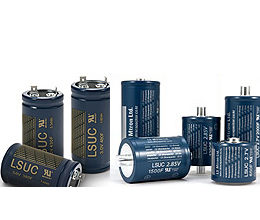 The LS Ultracapacitor / Supercapacitor cells are storage devices that are positioned between conventional electrolytic capacitor and rechargeable batteries.

view product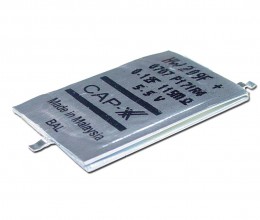 Designed to overcome both the power delivery constraints of battery systems and the energy delivery limitations of conventional capacitors.
Cap-XX products provide these features:

read more