Ultracapacitor modules
The voltage of an ultracapacitor is typically from 2.7V up to 3.0V, this means that several ultracapacitor have to be connected in series or parallel to provide an useful voltage for your  application. If you don't want to do this by yourself you can choose for a standardized ultracapacitor module or a custom made ultracapacitor module.
Ultracapacitor modules are available in many different voltages, capacitances and dimensions. Depending on the type of module, they are equipped with active or passive balancing and monitoring. Each ultracapacitor module have its own specifications, benefits and applications.
AEP offers you Maxwell ultracapacitor modules, Tecate Group ultracapacitor modules and custom made ultracapacitor modules from our own manufacturing.
Ultracapacitor module benefits
Standardized ultracapacitor modules and custom-made ultracapacitor modules
Wide voltage range
Wide capacitance range
Small and large ultracapacitor modules
With and without cell balancing and monitoring
Long life cycles
Long operation lifetime
No maintenance required
No toxic chemicals
Manufactured to withstand elevated humidity environments
Significant economic benefits across a wide range of markets
 Typical applications
Ultracapacitor modules are delivering significant economic benefits across a wide range of marketing, including:
Aerospace
Heavy duty industry
Automotive
Transportation
Renewables
Grid
Maritime
And many more markets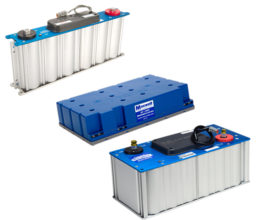 In applications that demand higher energy and/or power, more than one ultracapacitor is required. To deliver the required energy and/or power, AEP offers standardized Maxwell ultracapacitor..
read more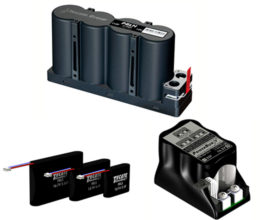 Tecate Group's primary objective is to exceed the expectations of its customers. Tecate is strongly committed to providing high reliable electronic components. Such as, the Tecate Ultracapacitor..
read more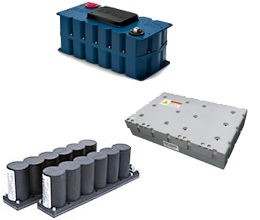 Low internal resistance and high working voltage features the LS Mtron modules.

view product