Potentiometers
Potentiometers, also called potmeters, are manual adjustable variable resistors. By turning the mechanical shaft or screw the resistance will change.
Wire wound potentiometers
AEP offers Krah Group cemented wire wound potentiometers that can handle high power and can be very precise. Wire wound potentiometers can be wound with special wire alloys, such as silver-palladium, or gold-palladium for specially frequent slider movements and very little contact resistance between the track and the slider contact.
Features of our wire wound potentiometers
Krah Group potentiometers
Power range: 4W up to 100W
High operation reliability
High durability
Various special designs available
Custom made solutions available
Krah Group potentiometers
Krah Group's wire wound potentiometers have three connections and can thus be used as series resistance or voltage dividers. All metal parts are made of rust-proof materials.
The winding of the resistance is placed on the carrier body with the help of precision ring winding machines, which guarantee a uniform shift of the windings. This ensures a good linearity course over the whole range of angular rotation.
In order to reach accurate electrical final positions, so-called run-up plates are provided for the slider at the beginning and at the end of the winding. Contact pressure is adjusted accurately and uniformly over the whole rotary range in accordance with the size of the wire wound potentiometer, the strength and consistence of the wire. In this way optimum contacting as well as maximum life is achieved. Higher or lower contact pressures are available on request.
In all sizes, the resistance ring consists of a special ceramic material, similar to DIN 40 685, Type 221, which is distinguished by its high mechanical strength, good consistancy against variation of temperature, high dielectric strength, and good electrical insulating capability.
Special Potentiometers
Apart from the normal versions the Krah Group manufactures a great number of special versions e.g. wire wound potentiometers in tandem construction or multiple mounting on a common spindle, et cetera.
Please contact us if you do not find the potentiometer that you need. We can manufacture special and custom made potentiometers as well.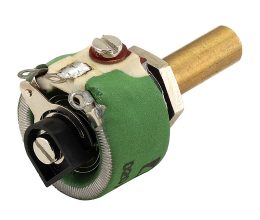 Cemented wire wound potentiometers.

view product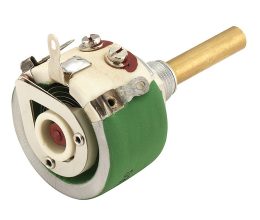 Cemented wire wound potentiometers.

view product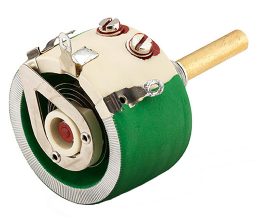 Cemented wire wound potentiometers.

view product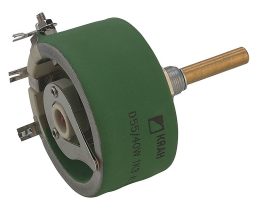 Cemented wire wound potentiometers.

view product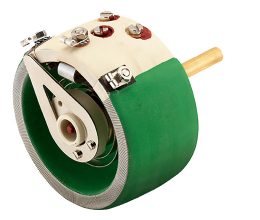 Cemented wire wound potentiometers.

view product