SIC Serie 40/45
Same as all other HVR disc sizes the Series 40/45 can be assembled with a large variation of contact materials.
It can be mounted in stacks in serial or with parallel connected flags or with cooling fins to increase the continuous power and reduce the cooling time.
Apart from the standard range we can also offer dimensions and values to customer requirements.
Key features
High performance

Extended temperature range up to 200°C
Higher energy rating than comparable SiC ceramics
Higher continuous power rating

Modular system

Large variations of different mounting arrangements

Highest flexibility

Dimensions and electrical values can be modified to customer requirements

Design service

Design service including technical drawing to international standards
Applications
General overvoltage protection caused by lighting, inductive or capacitive load
Protection in switch contacts with inductive and capacitive loads
Limiting over-voltage in motor and magnet coil application
Standard range
40mm disc range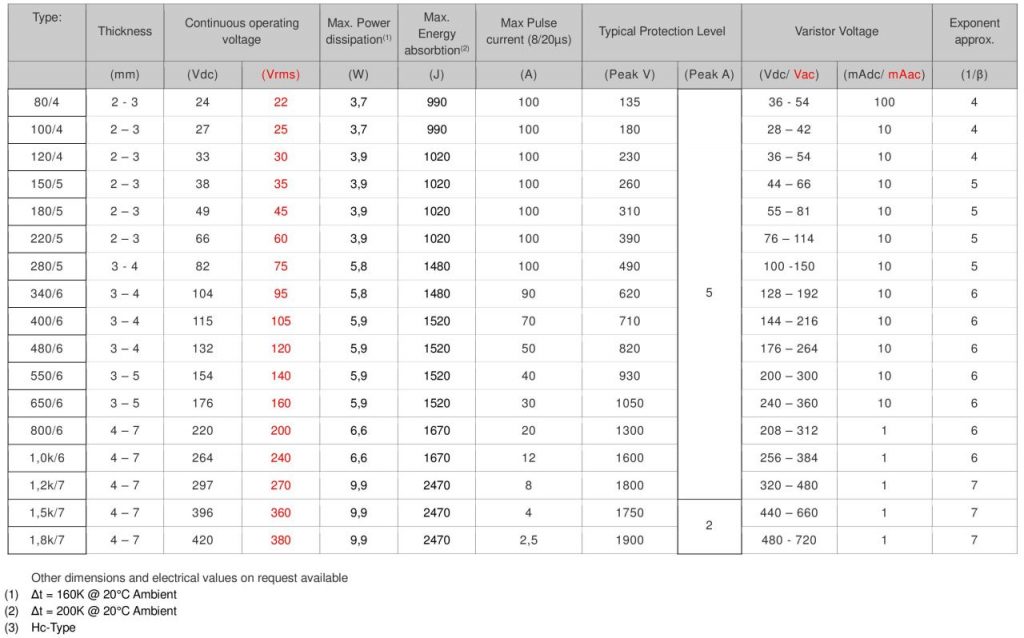 45mm disc range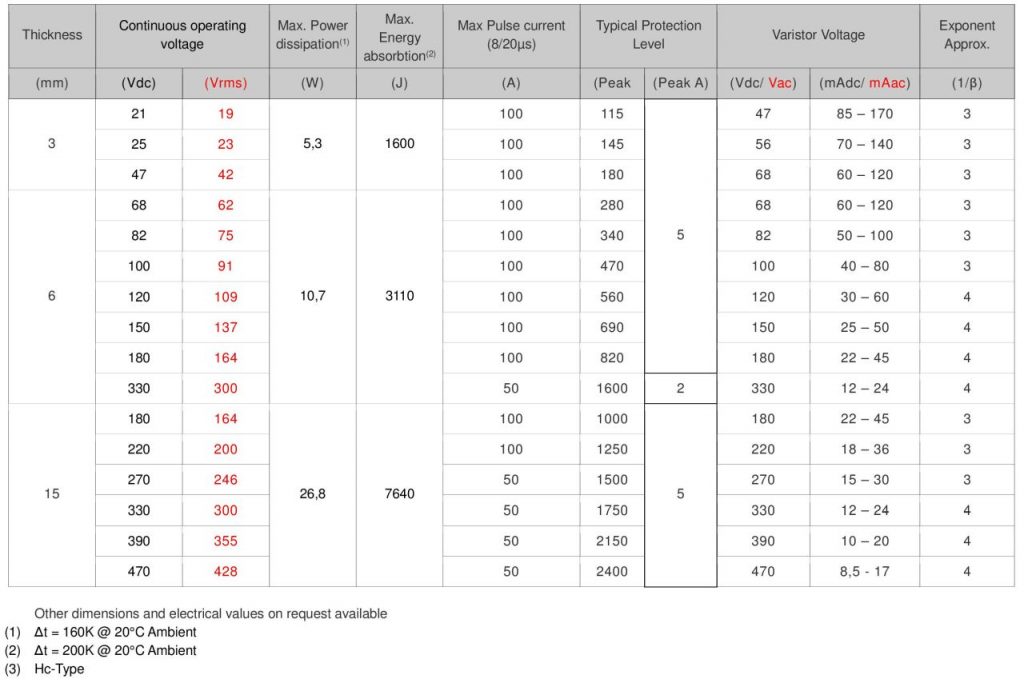 Dimensions