Leclanché capacitors
AEP Components offers electrolytic and film capacitors from the manufacturer Leclanché capacitors.
Leclanché
Leclanché manufactures high quality capacitors since 1919 and is recently part of the Mersen Group.
The development and design teams of Leclanché are well known, as they can design in days and manufactures the exact capacitor for your specific applications and budget in weeks.
Half of the production is for standard catalog items and the other half of the production is for custom capacitor solutions.
Leclanché manufactures capacitors using the following dielectrics:
Polypropylene
Polyester
Polycarbonate
PPS
Polystyrene
Features of Leclanché capacitors
Well known (swiss) quality
Fast delivery time
Design possibilities
Custom made capacitors
Wide range of markets and applications
100 years + experience
Industries and applications
Power electronics
Railway
Aviation, Aerospace
Telecommunications
Industrial and medical lasers
PLCC
Energy storage and distribution
High precision instrumentation
Industrial heating and air-conditioning systems
Induction heating
Soldering and welding equipment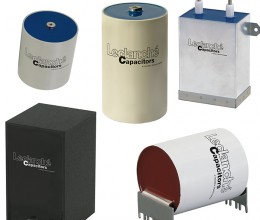 Specializing in high-voltage and power capacitors, we serve a variety of industries : railway, aeronautics, medical, induction heating, soldering, welding, industrial laser, electrical storage, PLCC,..
read more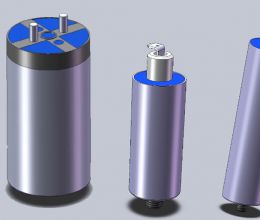 100% form fit and function equivalents to Epcos obsolete MKV capacitors.

view product