Who we are
AEP International is the global supplier of electronic components, systems and tooling. For over 35 years we support maritime, medical, railway, aerospace and many other industries.
With a high level of commitment and market knowledge, we provide companies with quality products.
read more
News & Events
Linac

- 05 Sep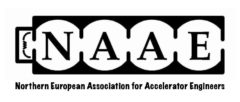 AEP Linac and the board of the North European Association for Accelerator Engineers (NAAE) would like to invite you to attend their 26th  annual meeting. This year's meeting will be held from the 20th till the 23rd of November 2017 at the Netherlands Cancer Institute (NKI) in..
read more
Linac

- 04 Sep
Through the whole year AEP Linac can be found on multiple radiotherapy related congresses and meetings around the world. See below a list of congresses & meetings AEP Linac is planning to attend: 59th Annual Meeting of the American Society for Radiation Oncology (ASTRO)  24 – 27 September..
read more