Who we are
AEP International is the global supplier of electronic components, systems and tooling. For over 35 years we support maritime, medical, railway, aerospace and many other industries.
With a high level of commitment and market knowledge, we provide companies with quality products.
read more
News & Events
Linac

- 01 Dec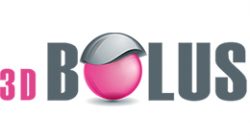 We have the pleasure to inform you about our latest addition to our product portfolio: 3D Bolus. 3D Bolus software allows clinicians to perform in-house design and 3D printing of Radiation Therapy Treatment Accessories directly from CT planning images. 3D Bolus can: Improve treatment..
read more
Linac

- 29 Nov
Through the whole year AEP Linac can be found on multiple radiotherapy related congresses and meetings around the world. See below a list of congresses & meetings AEP Linac is planning to attend: 18th annual congress of the Sociedade Brasileira de Radioterapia (SBRT 2017) 24 – 29 October..
read more