Ovens
Klarity Ovens are a simple and easy to use heating method for all thermoplastic masks, cushions and other devices. Klarity oven dry-heat systems meet today's need for extra precautions to reduce cross contamination during patient care. By using convection heat to prepare thermoplastics, we have removed the need for water baths, mitigating the risk of bacterial infection. The result is a safer, more effective heating method.
Klarity ovens heat up in minutes, and can be used with all standard thermoplastics. Non-stick Teflon racks allows masks to be placed directly on the rack for easy preparation. Temperatures can be adjusted to Fahrenheit or Celsius, and all ovens have built-in timers.
Thermoplastics come out of the oven completely dry and ready to be formed. Klarity ovens remove unnecessary patient discomfort caused by water, allowing you to provide a better care experience for your patient.
Simple and easy to use
Significantly reduced risk of bacterial infection
Ovens warm up quickly
Non-stick surface and easy to clean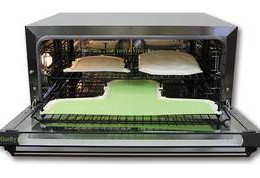 KEL-1100 (110 volt) or KEL 2200 (220 volt)

view product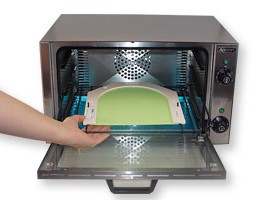 view product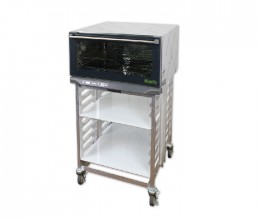 view product