AEP Hybrid Power
Products
DCDC Converters
DCDC converters for ESS and charging batteries.
Description
Normal ultracapacitor behaviour is that the voltage increases while charging and decreases while discharging. The voltage is a direct parameter for the cell's energy level. From the energy formula of E= ½ CU², we derive that at half cell voltage, 25% of energy remains inside. To get 75% of the energy, the cell voltage decreases from Umax to half the value.
In most applications a constant voltage output is required for the load and a special converter with control electronics is necessary to connect the ultracapacitor energy storage to the load. A reason to use converters is the controlled pre-charging process as ultracapacitors have a very low internal resistance, thus, unsuitable to be directly connected to each other within a system.
Power range: 1000kW
Voltage range: 1200V
Air or water cooled
Customer specific
CAN-Bus interface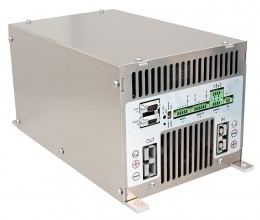 Controllable converter for low voltage ESS or batteries.

view product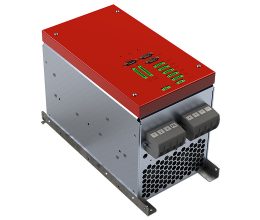 Bidirectional DC/DC converter.

view product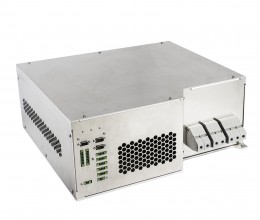 Bidirectional DC/DC or AC/DC with DNV-GL certification
Converter for energy storage systems.

view product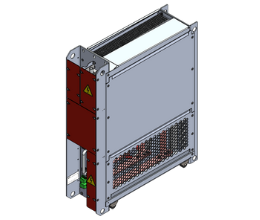 Bidirectional DC/DC or DC/AC Converter.

view product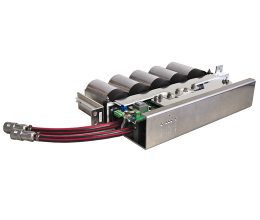 A multi functional power stack suitable for a wide range of applications.

view product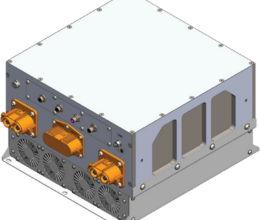 view product