VERT Physics
An effective and versatile package of simulated physics equipment and educational content.
VERT Physics module extends the capabilities of VERT to provide a comprehensive package for teaching Physics and Quality Assurance principles, procedures and typical equipment.
Detailed and faithful representation of real world equipment and processes.
Interactively set up realistic measurement equipment in the treatment room.
Demonstrate typical physicist workflow to all members of staff.
Physicist training.
RTT / Radiographer training.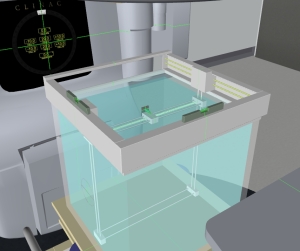 A realistic simulation of the following equipment
Plotting tankQA plate.
Chamber calibration.
Ion chamber.
Laser calibration tool.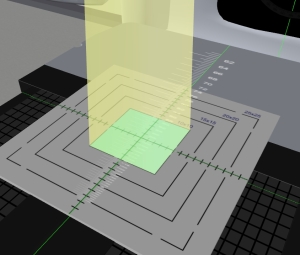 Benefits
Does not require access to clinical equipment.
Provides a safe and convenient environment for training.
Teach basic principles.
Demonstrate real world procedures and equipment.
Learn complex processes in a safe environment.
Enables the introduction of simulated errors.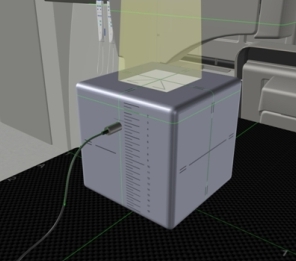 VERT Physics is compatible with the the Apple iPad for manipulation of the display and viewing touchscreen functionality.