AEP Linac

Products

In the smart exam room, patient and nurse location information, along with wait times, are automatically recorded once they have identified using one of the ID solutions offered by Xecan. This information is displayed and updated automatically on a the whiteboard in the nurses' station, as well as being accessible on all the doctors' and administration's office computers. Patient wait times can be significantly reduced, and patient satisfaction greatly improved as a result of this accurate patient location information.
When a doctor enters the smart exam room, with a simple scan of his/her XECAN badge, the software launches Aria or Mosaiq, and selects the waiting patient's profile automatically. This saves between one to two minutes of the doctor's time logging into various software applications, for each patient visit.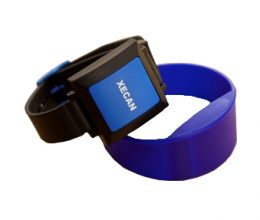 Patients wear an RFID lanyard or wristband with a unique ID number.

view product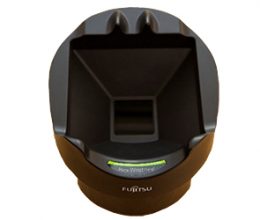 Xecan integrates the cutting edge palm vein pattern of the patient into its Smart Oncology Solution.

view product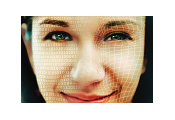 Automated facial recognition has unique advantages in patient safety and clinic workflow improvement.

view product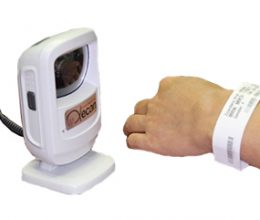 Instead of wearing a RFID badge it's also possible for a patient to receive a printed wristband with an unique barcode every time the enter the department.

view product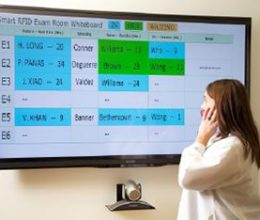 The normal tracking areas include waiting areas, exam rooms, infusions, treatments and induction/recovery. This information is visualized by means of the RFID whiteboards.

view product