ClearCalc
Independent Calculation Software.
Independent calculation in seconds
Independent plan calculations can be a time consuming and error prone process as radiation oncology grows in complexity. ClearCalc, an independent calculation software, efficiently validates plan accuracy. Eclipse users save time with direct plan import—eliminating the need to import/export plan data—and those without Eclipse can export DICOM files with the standalone option.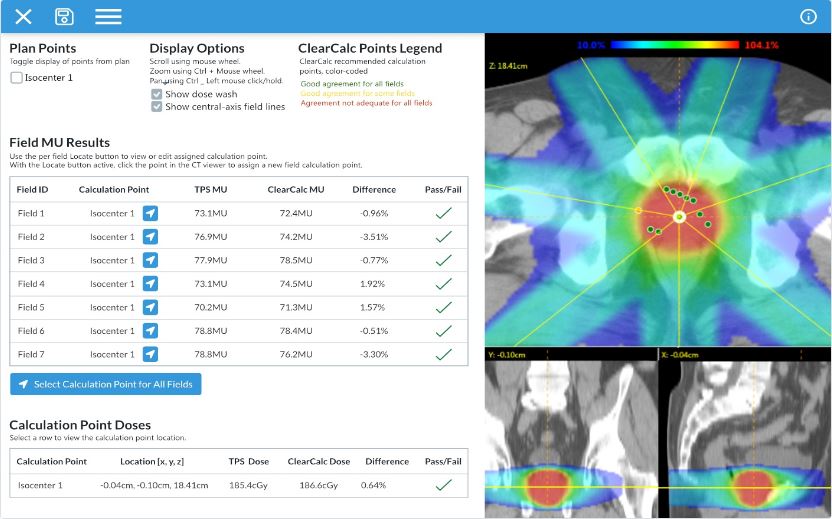 Documenting results is effortless
Include ClearCalc results in ClearCheck plan reports with one-click.
Simplify your workflow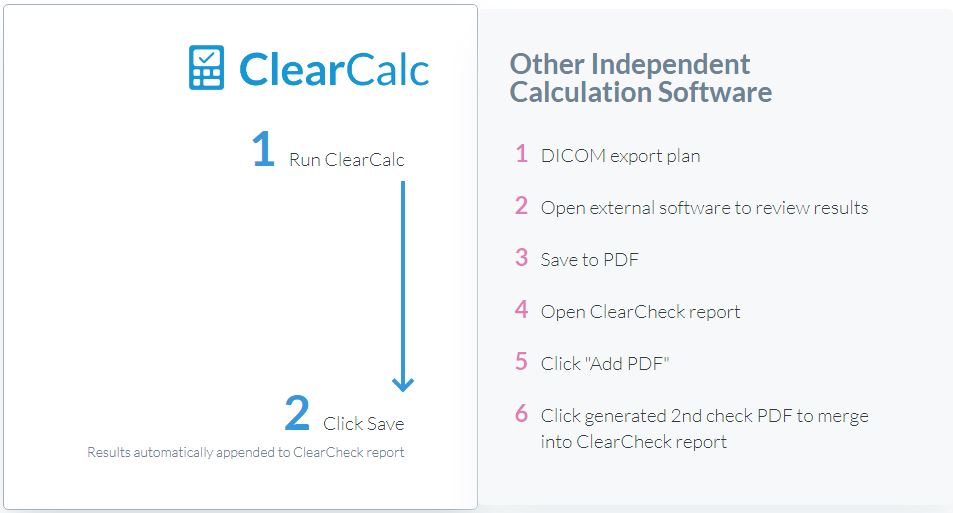 Integrated automation
Full integration with Eclipse—no DICOM-transfer needed
Automatic optimal calculation point selector saves time
Accepts DICOM imports from multiple TPS vendors for flexibility in mixed environments
Supports 3D, IMRT, VMAT, SBRT, brachytherapy, electrons, and more in a single solution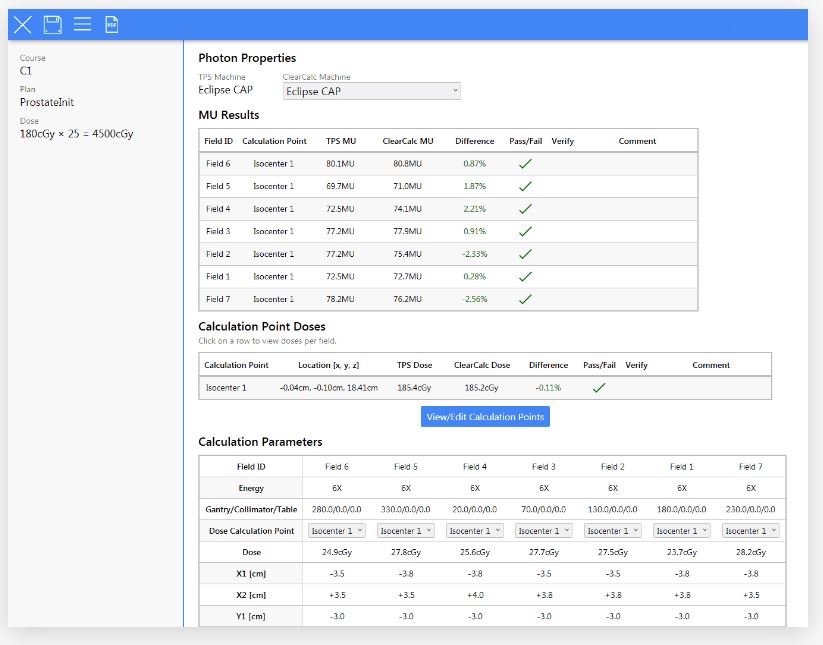 A versatile solution for multiple modalities

How can ClearCalc help your department?
By consolidating all safety and plan quality checks to one platform, ClearCalc gives clinicians confidence in their final treatment plan while saving them time.
See ClearCalc in action