ChartCheck
Automated Treatment Evaluation.
Proactive treatment evaluation in seconds
Despite advancements in other areas of radiation oncology, physicists still perform manual weekly chart review once a week. ChartCheck, a treatment evaluation software, actively monitors patient data in real-time to ensure safety for ongoing treatments. With automatic notifications for failing checks, plan errors can be investigated and resolved immediately, resulting in higher quality patient care and significant time savings.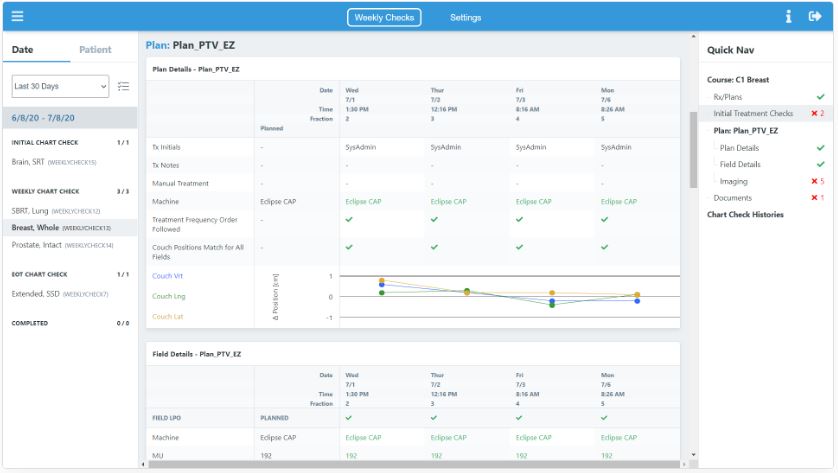 Continuous 24/7 monitoring
ChartCheck verifies ongoing treatment data after each and every fraction.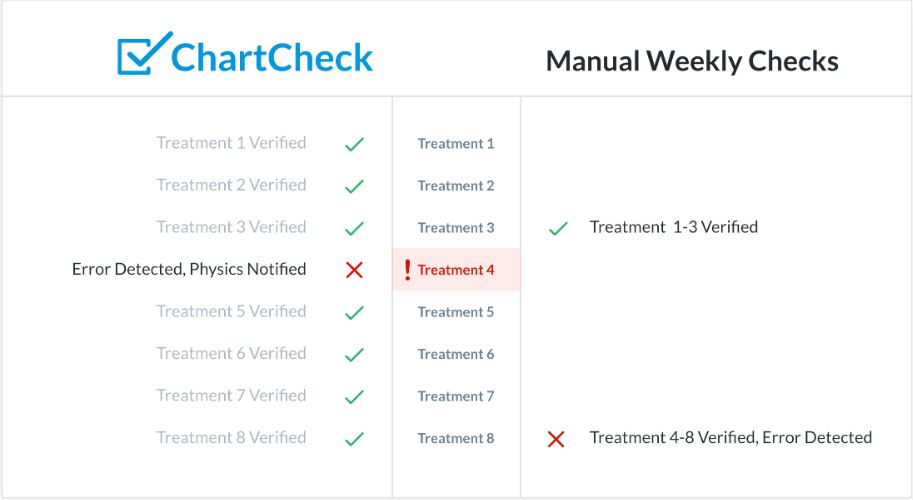 Automated alerts
Real-time alerts to stay informed of failing checks
Daily summary to verify treatments are going according to plan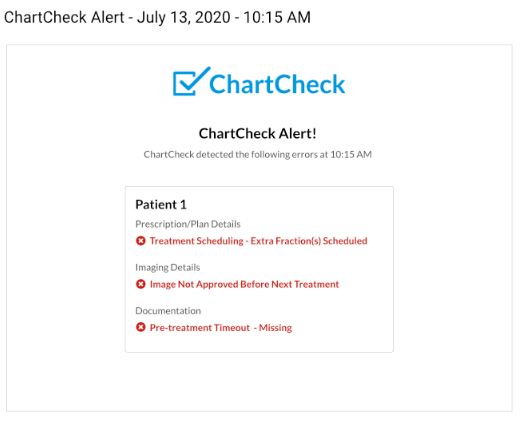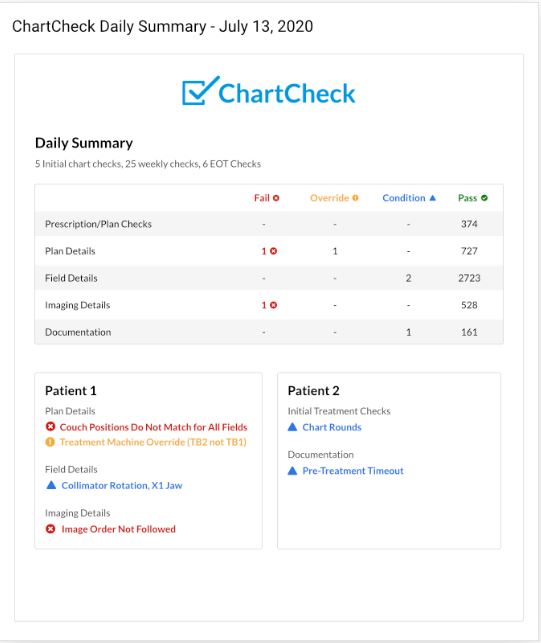 Integrated automation
ChartCheck collects and compares ongoing treatment data to provide validation for:
Prescription information and plan properties
Dose summation and treatment progression
Imaging shifts and approval status
Documentation—including timeouts, journal entries, RTT notes, and more
Automated Treatment Evaluation
Elevated confidence in patient treatment progression.

How can ChartCheck help your department?
By consolidating all safety and on treatment quality checks to one platform, ChartCheck makes routine physics checks proactive and simple, saves time, and gives physicists confidence in their treatment evaluation.
See ChartCheck in action