Trio™ Positioning
Klarity Trio™ is a 3-layer positioning aid, offering a unique and versatile pad and strap support system for patient positioning. Patented Trio™ gives therapists a welcome "third hand" for positioning a patient comfortably and securely…ideal for holding an arm, leg, breast or other body part away from a treatment area. Trio™ can also provide a welcome assist to patients required to hold a strenuous position during an exam or treatment.
The moldable oval pads can be shaped directly on a patient's skin or clothing. Simply warm the pad and form gently on the patient. The soft, cushioned inner surface will hold firmly without migrating. The fabric-loop outer surface provides infinite anchor points for the straps. Straps are cushioned for patient comfort and to prevent slipping. Sticky-back loop tabs are provided for attaching straps to any support point, such as a treatment table, exam table or other furniture.  U.S. Patent #7942837
Moldable and easy to use
Non-stick cushioned pads
Secure and comfortable
A welcome assist with multiple uses
Trio™ is sold in complete kits, and oval pads area available in Small, Medium, and Large.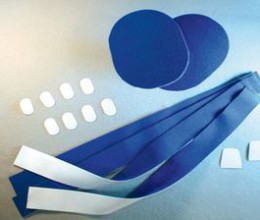 Small Trio™ Positioning Kit, 4x6in Oval Pads.

view product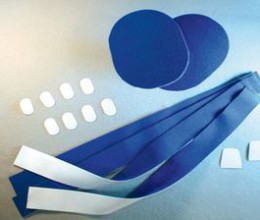 Medium Trio™ Positioning Kit, 6x8in Oval Pads.

view product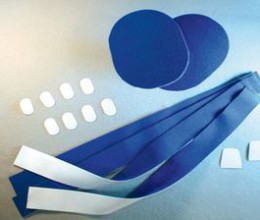 Large Trio™ Positioning Kit, 9x12in Oval Pads.

view product