Who we are
AEP Linac and e2v technologies have formed a strategic partnership for the sales and after sales of (medical) linear accelerator magnetrons and thyratrons. For more than 25 years we have helped our customers keeping their maintenance costs low and reduced their downtime to a minimum by providing fast response and shipping times, reliable deliveries, competitive pricing and full factory support and warranty.
read more
News & Events
Linac

- 11 Apr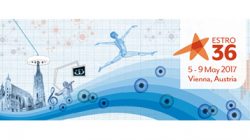 AEP Linac has the pleasure to invite you to come and visit us at our booth during the ESTRO36. This year's ESTRO congress will be held in the beautiful city of Vienna (Austria) from Friday the 5th till Monday the 9th of May 2017. AEP Linac is located in booth #4950 where we will be..
read more
Linac

- 10 Mar
Through the whole year AEP Linac can be found on multiple radiotherapy related congresses and meetings around the world. See below a list of congresses & meetings AEP Linac is planning to attend: 36th Annual Meeting of the European Society for Radiotherapy & Oncology (ESTRO36) 5 – 8..
read more