Who we are
AEP Linac and e2v technologies have formed a strategic partnership for the sales and after sales of (medical) linear accelerator magnetrons and thyratrons. For more than 25 years we have helped our customers keeping their maintenance costs low and reduced their downtime to a minimum by providing fast response and shipping times, reliable deliveries, competitive pricing and full factory support and warranty.
read more
News & Events
Linac

- 20 Jul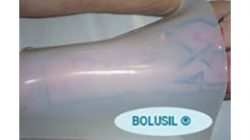 AEP Linac has the pleasure to inform you about our latest addition to our productportfolio, Bolusil®, bolus for radiotherapy. Bolusil® is a silicone bolus. It is made from a material (elastomer) that is very similar to tissue. The density of the material is 1.05. It is placed on the region..
read more
Linac

- 19 Jul
Through the whole year AEP Linac can be found on multiple radiotherapy related congresses and meetings around the world. See below a list of congresses & meetings AEP Linac is planning to attend: 2017 RSEA Annual Meeting (@AAPM 2017) July 30 – August 3 2017, Denver (CO), United..
read more