Who we are
AEP Components is a distributor of high quality electronic components used in a wide variety of applications. AEP Components has over 25 years of experience with the distribution of components into different markets, such as marine, medical, air- and aerospace, railway and many other markets.
read more
News & Events
Components

- 04 Apr
On the 20th of June 2017, AEP international will participate the Power Electronics Event. This event takes place at the 1931 Congrescentrum, Den Bosch, the Netherlands. The goal of this seminar is the diversity of applications, innovations and to demonstrate knowledge in the field of Power..
read more
Components

- 27 Oct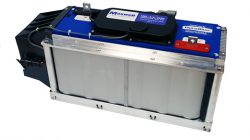 Maxwell Technologies announced the newest addition to its ultracapacitor family: the 51-volt (51V) module for hybrid buses and other rugged applications. The 51V module uses the 2.85V, 3400 farad ultracapacitor cell with Maxwell's proprietary DuraBlue™ Advanced Shock and Vibration Technology,..
read more